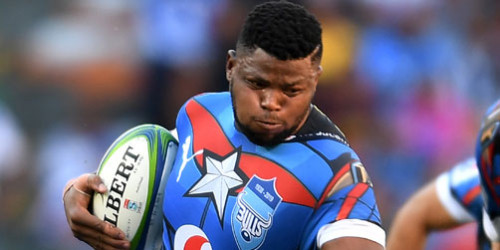 The game has become a top of the table clash, the Crusaders leading the competition overall and the Bulls heading the South Africa Conference with the Sharks, who have played one game more.
---
Moments after their win coach Pote Human, who had gone into the Waratahs game seeking a win and a bonus point, and captain Handre Pollard were ringing the alarm bells about the Crusaders visit.
The Bulls had made some defensive errors against set-piece moves that allowed the Waratahs back into the game.
"That is something we need to work on," Human said.
"When you play against the Crusaders next week and you don't take those opportunities we can have a long, long evening here at Loftus.
"We know we can be better than this."
Human said the Crusaders' drawn match with the Sharks on Friday was not a help to the Bulls.

ROUND 1?3? | What are your picks for the round? ??#RaiseTheStakes pic.twitter.com/e39zavCpoy— Super Rugby (@SuperRugbyNZ) May 5, 2019
"I think the Crusaders have been woken up. They'll come to Loftus and they'll be on a mission," he said.
"The Sharks showed they are not invincible. The Waratahs have also beaten them. It is going to require a huge effort from everyone."
Pollard said the Bulls had not been accurate enough against the Waratahs.
"We created opportunities but then you've got to capitalise.
"We were lucky enough to get away with it tonight but next week it won't be the same story. We will focus on that this week and make small adjustments where necessary.
"We have to be more accurate if we want to be contenders in this competition," he said.
Pollard said the forwards had stepped up significantly for the side and given the Crusaders problems at the scrum over the last two weekends, the praise for the outstanding scrummaging of the Bulls should give the New Zealanders pause for thought.
"We're going to have to expect them to perform the same next week," he said.
"We'll have to be very hard on each other this week, we've got some great stuff to work on, we'll work on it and it's got to be like that next week," he said.
One of the key performers in the Bulls scrum has been loosehead Lizo Gqoboka who pressured Sekope Kepu in a commanding performance. He said intense computer scrutiny of his opponents has been working well for him this year and there will be pressure on the Crusaders to get their scrum right.
The need to perform well and to gain a win over the Crusaders has more importance because the Bulls have still to undertake their four-game tour to Australasia where they are to play the Rebels, the Brumbies, the Blues and the Highlanders.
?? What a finish! Clutch play from Mitch Hunt against the Sharks to claim the draw!

FULL HIGHLIGHTS ?? https://t.co/HftpGzv3Kx#CRUvSHA #RaiseTheStakes pic.twitter.com/nIAjNpnfiT— Super Rugby (@SuperRugbyNZ) May 4, 2019