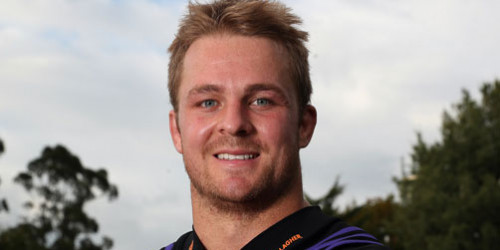 Out since last year's Investec Rugby Championship Test in South Africa with a broken neck, Cane has been building up his contact at training in recent weeks and Chiefs coach Colin Cooper said on Tuesday that he was doing 'really well' and his return could be either 'this week or next'.
---
QUICK TAP: STORMERS CONFIDENT AHEAD OF CRUSADERS CLASH
---
Also on the recovery road are prop Aidan Ross who, like Cane, would return either this week or next while first five-eighths Jack Debreczeni had recovered from the concussion that kept him out for three rounds.
However, loose forward Taleni Seu is out for the rest of the Super Rugby season as the result of a dislocated shoulder suffered against the Sharks.
Flanker Lachlan Boshier is battling a back injury while a tentative return date of June 1 has been made for lock Brodie Retallick's return from torn ligaments in his wrist in the first outing against the Blues.
Cooper said the side had been under a lot of pressure during the season, they had made a lot of changes but they were more settled now and winning also helped. They now had continuity of selection and that was important.
With more strength and experience in the front row, they had been bolstered by the addition of Atu Moli since his return from injury.
"He's got a strong character and he's a hard worker. He got a taste of the Chiefs and got a taste of the All Blacks so he's got a lot of motivation," he said.
Cooper was well aware the game would be yet another in the tough local derbies with the extra factor the neighbourhood bragging rights for the season were also on the line.
"There's a lot of rivalry with the Blues and Chiefs, it came well before my time, so it's going to be a huge game and both teams need a win to stay in contention.
"They're a real threat, and if they cut out their errors, they're a good team. So, like us, probably no-one wants to play them or want to play us. We're both really fighting to stay in the race."
Cooper confirmed halfback Brad Weber would captain the side again. Speaking to why he had played all of the Sharks game, a rare achievement in modern rugby, Cooper said he just felt they needed his leadership.
"It was a tough decision but when we're down on our leaders we rely on the ones that are out there and Brad's, as I've said in the past, leadership has just been outstanding in this group."
"We're in the fight here, we're in the trench and we'll do anything to win," he said.
Cooper felt Weber was worthy of consideration for the third All Blacks' halfback spot which he would be contesting with Chiefs' teammate Te Toiroa Tahuriorangi.
"He's on top of his game, he's scoring tries, he's leading, his aerobic ability is huge. He's got a lot of experience too at this level so he certainly needs to be looked at," he said.
There had been improvements in aspects of his game, the speed of his pass and the height of his box kicks. He's brave, he's strong, he defends, he attacks. You saw in the Highlanders how quick he was. He ticks a lot of boxes."
???? ROOKIE WATCH | Is there any surprise that Sevu Reece bags three rookie points this week? Find out who else stood out below!

???? https://t.co/msqpCBJEY0 pic.twitter.com/fC013X53PX— Super Rugby (@SuperRugbyNZ) May 14, 2019