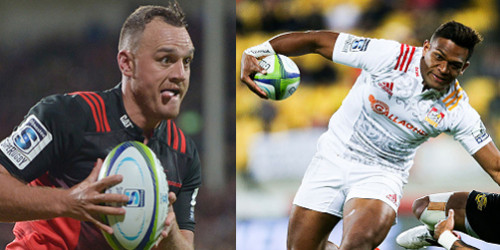 In 2005, the Crusaders scored an Investec Super Rugby record 71 tries with Rico Gear crossing for 15 tries. Both the Chiefs and Crusaders look set to break that barrier this season with the Chiefs sitting on 66 tries and the Crusaders on 65.
---
QUICK TAP: LIONS LOOK TO DERAIL NZ SUPER RUGBY HOPES
---
Both teams will have a minimum of two games and maximum of four games left to break the long-held record. To throw a spanner into the works, the Johannesburg-based Lions sit on 68 tries this season and will be looking to break the barrier first when they face the Jaguares in Buenos Aires this weekend.
While the Crusaders and Lions have racked up large numbers of tries in certain games, the consistent try scoring of the Chiefs has been most impressive. On 11 occasions this season, the Chiefs have past four tries in a game. In the previous 20 years, no other team had achieved this in more than nine games.
For the Chiefs, Damian McKenzie and Seta Tamanivalu lead the try scoring chart with nine tries each.
Most tries in an Investec Super Rugby season
71 - Crusaders 2005
70 - Blues 1996
68 - Lions 2016
67 - Brumbies 2014
66 - Blues 1997
66 - Chiefs 2016
65 - Crusaders 2016