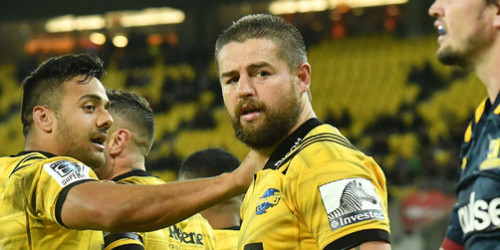 Having played five consecutive games, he is due to stand down to meet the All Blacks rest requirements.
---
The side's front row depth will be needed as a result of injuries sustained in the 23-23 draw with the Chiefs on Friday.
There was concern for prop Toby Smith who has an ankle injury and was still in a moon boot awaiting an x-ray. Fellow prop Alex Fidow had been x-rayed for a shoulder injury but there was nothing serious in that and they would continue to work with him on his recovery.
Asked if the Chiefs game should have been played on Friday, in the wake of the Christchurch mosque attacks, coach John Plumtree said possibly it could have been but everything had happened so quickly and there had possibly not been the time available in order to make that decision.
Dealing with the aftermath of the attacks, the team management were working to help any players who needed support in talking about the events which were something totally unexpected in New Zealand, he said.
"It was absolutely tragic what happened down there and mind-boggling for this country to have something like this happen here, incredible. We're not taking it for granted that players don't want to talk about it," he said.
The events had put rugby into perspective and after Friday's game the game had been drawn and everyone was following the latest news updates and talking about it and rugby hadn't really been on their minds.

ROUND 6? | It's Head First Round in Super Rugby this week and the @BluesRugbyTeam will kick-off the round in Auckland on Friday night against the @Highlanders. What are your score predicitons for the round? ??#RaiseTheStakes pic.twitter.com/hPDBbnO50b— Super Rugby (@SuperRugbyNZ) March 17, 2019