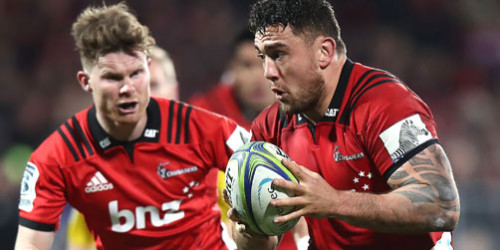 It was a successful defence for the Crusaders and a third consecutive finals loss for the Lions.
---
The Sunday Times (Britain): "The Crusaders were so resoundingly superior when it came to attacking armoury and footballing nous that on their way to yet another Super Rugby title in Christchurch yesterday, such minor matters as having little possession or territory did not bother them in the slightest.
"…with Ryan Crotty as effective as ever in midfield, and Kieran Read showing welcome signs of a return to form in the back row, it was typical Crusaders and typical New Zealand. There was never the faintest suspicion that they would not win.
"The Lions had one attacking weapon, their vaunted driving maul from a lineout. Or so people thought. In fact, in five limp-wristed and doomed attempts to score from the driving maul, the Lions' pack was taken to the cleaners, even humiliated.
"The Crusaders were waiting, and well-organised. They drover the Lions backwards with the utmost ease and, in the end, the Lions had to give up on their single attacking weapon and they did well to keep their morale and to score two barrelling tries from individual runners – Cyle Brink and Malcolm Marx, the outstanding hooker back after injury.
"Their backs? If they'd still been out there now they would not have scored a try."

?? That winning feeling...#SuperRugby pic.twitter.com/qjZgEpSNV9— Super Rugby (@SuperRugbyNZ) August 5, 2018