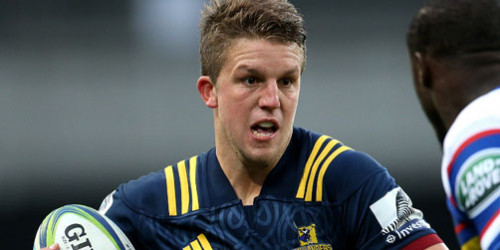 Second five-eighths Tei Walden said defence was a big focus for the side this week against a Rebels side looking to become the first Melbourne side in the playoffs.
---
QUICK TAP: REBELS WITH PLENTY TO GAIN FROM DUNEDIN WIN
---
Walden, who has spent seven years in Dunedin, and who still has two papers in a degree to finish, will be playing his Mitre 10 Rugby at home in Taranaki this year, but has enjoyed his time in the south and it had been a boost for his rugby.
He said it was good to be back at home for the Rebels game and there was a positive feeling around the game, not only because of it being the last home game, but also because it would be the last appearance for some long-serving players.
There had also been some positives out of their effort against the Crusaders last weekend for the side to build on.

Round 1???8??? produced another week of spectacular #SuperRugby. If the playoffs were held today, here's how they'd look. How is your team looking in the #roadtofinals? pic.twitter.com/oWPz5uOdr8— Super Rugby (@SuperRugbyNZ) July 11, 2018
"Some of the tries we scored [against the Crusaders] were very promising. There were a few defensive things we were happy with. We talked about being aggressive in the right channels and seeing the likes of Liam Squire out there dominating was quite good. We just need the rest to follow now," he said.
They had attempted to apply the pressure defensively but it only took one or two moments when someone switched off to create a chance and the Crusaders had been able to take advantage of that.
"I've really enjoyed the time I've had out on the field this season playing around some awesome players makes my job easier and I've just got to focus on my own role, growing my own game and learning heaps from my coaches," he said.
Confidence had been a factor in his play and it was a case of keeping on learning and backing himself more. Having a former second five-eighths in Aaron Mauger as coach had also been helpful because he provided feedback for the role and it had been a case for Walden of taking it all in.

All five New Zealand teams were in action for Round 18 of #SuperRugby, but which side do YOU think scored the best try? #DontMissAThing pic.twitter.com/rR0Ui8b925— Super Rugby (@SuperRugbyNZ) July 9, 2018
Prop Tyrell Lomax said he had enjoyed his first season with the side and would climax the year against the Rebels, for whom he played last year and who gave him the chance at a higher level of rugby.
"I always wanted to end up back in New Zealand playing the game. It's home for me and my parents," he said.
Playing in the New Zealand Conference had made it a hard season, the opposition were the best sides in the world playing running rugby and it was a real test, he said.
"I think my game is developing over here and my scrummaging has got a lot better since last year and it's something that I look to keep improving on," he said.
With the nature of the game he felt one of his jobs ahead of next season would be getting a couple more kilograms off in order to move around a bit better.
The Rebels had enjoyed a good year and would be looking to keep their season alive but the Highlanders were looking at claiming their 13th straight win at home so there would be plenty on the outcome, he said.
?? From @nlaumape's blistering four-try effort to Wyatt Crockett's history-making 2?0?0?th match and more, @piriweepu looks at all the big moments as the #roadtofinals heats up! pic.twitter.com/AQb0xEeonE— Super Rugby (@SuperRugbyNZ) July 9, 2018