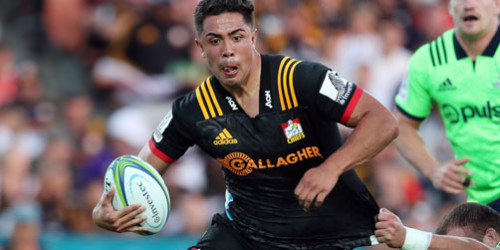 That was especially after they were reduced to 14 men with 15 minutes to play as a result of Sio Tomkinson being given a red card for what was ruled a shoulder charge at lock Brodie Retallick's head.
At the same time Mauger said it had been a great effort by the Chiefs who had suffered challenges during the week in losing their five-eighths with Orbyn Leger standing up to do a fine job for them.
Mauger said they covered the loss of Tomkinson through the scenarios they worked on at training and it was a situation where the side's leaders were expected to step up and be clear with their messaging.
"A lot of hard work goes into those little bits of planning and [I'm] really proud to see it come off tonight," he told SkySport.
The bench did an outstanding job for the side with halfback and match-winning try scorer Aaron Smith leading the way.
One of the challenges of preparing for the match had been absorbing the returning players into the side but they had stuck to their plan with young players starting the game, and while not scoring as many points as they would have liked they had got there in the end, he said.
Chiefs coach Colin Cooper said they had let the Highlanders back into the game in the final 20 minutes.
"It was a huge opportunity lost to play and win in front of our fans," he said.
Leger, who had played out of position due to injuries in the Chiefs camp, had played well and been direct to give the side good momentum but just at the end they lost the kicking and territory game.
"They're such a good team you can't give them the ball and they put a lot of phases together and we came second," he said.
There were players due to come back and Cooper was hopeful the side could regroup from the loss and be stronger for it.
"We didn't have a very good start but through the middle stages we played pretty well but towards the end we were bettered in the last 20," he said.
Cooper said newcomers on the wing Etene Nanai-Seturo and Bailyn Sullivan had been very good on debut and he was looking forward to seeing their play after eight or nine games.