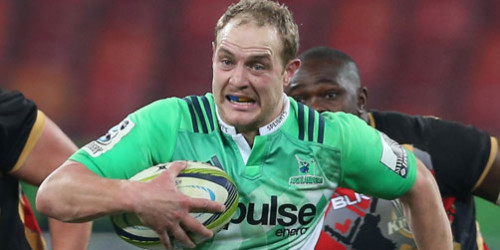 That's the worry for the Highlanders on Sunday (NZT). They saw the Jaguares take a big confidence boost from their win over the Bulls which could deny the South Africans a play-offs place.
---
QUICK TAP: HURRICANES READY FOR TOUGH RUN HOME
---
Highlanders assistant coach Scott McLeod said from Buenos Aires that they had looked at film of the Bulls game and noted that 14 of the Jaguares side had played in Argentina's second Test against France.
"They're an extremely polished unit. They played extremely well against the Bulls, the Bulls are a big physical side and they dominated them so we are definitely aware of the challenge ahead of us.
"Their set piece is outstanding and they play a fast game and create time and space. They're good runners and have got a lot of skills and they use their big locks to get over the advantage line quickly so we will have to negate that," he said.
At the same time in reviewing their own performance against the lowly Southern Kings, he said: "We were unhappy with our performance, we overplayed our hand early in the game and we forced things. We had some new players on board so that was partly it so we've addressed that.

FANTASTIC FADDES! @MattFaddes crossed for a hat trick on the weekend to take his #SuperRugby 2016 tally to 9 tries. pic.twitter.com/u2JT0ONLkL— Super Rugby (@SuperRugbyNZ) July 4, 2016
"And in defence we gave them too much momentum and too much time and space so there's a couple of key points we are going to have to get good at for the Jaguares," he said.
The side will be buoyed by the return of All Blacks Ben Smith, Aaron Smith, Malakai Fekitoa, Waisake Naholo and Elliot Dixon who caught up with the time on Monday.
No.8 Luke Whitelock was confident that if the side sorted the issues exposed by the Kings, especially in relation to decision-making and individual skill sets and also that of releasing pressure after having built it up, they would be able to bring a lot more pressure through the game they wanted to play.
"It's a big one against the Jaguares and if we can look after the ball a bit better and achieve some of the things we are trying to do as a team we'll turn that pressure into points," he said.
When in Rome or Buenos Aires! Lads warmup w some football ?? #Landersontour #WeAreHighlanders #JAGvHIG #EURO2016 pic.twitter.com/OHN2tlnMkM— The Highlanders (@Highlanders) July 4, 2016