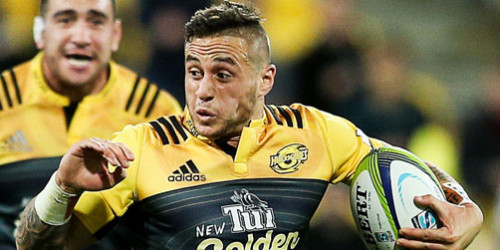 Halfback and vice-captain TJ Perenara said the key to the situation at the moment was that the Hurricanes could control their own fate. If they win they would not be relying on other peoples' results.
And that was a good position to be in, he said. But they would have to play better than they did in their win over the Blues at the weekend.
"We didn't play the best footy. I think as a whole we can accept that we went out there and didn't achieve some of the things we wanted to. We didn't play a brand of footy especially in that first half that is good enough to beat a team like the Blues but in the second half we regrouped and did a lot of things well that helped us get over the line in the end," he said.
"You've got to give credit to the Blues, they're a very, very good team with some very good individuals and they tore us up a little in that first half."
There was a lot the side could take from the game but probably the best was that after being under the pump for a long part of the game when the Blues were breaking a lot of tackles and scoring some good tries while putting the Hurricanes' skill sets under pressure.
"For the boys to accept that and come up with solutions to counter it, it was pleasing to get the result after it," he said.
Meanwhile barnstorming lock Vaea Fifita's game, in which he scored two tries against the Blues, was a demonstration of his potential.
Perenara said the players were aware of what he was capable of.
"We saw it out here before he played Super Rugby, the stuff he did at pre-season training, even club rugby, he's a good player and if we can get him in position where he can express himself then that's good for us," he said.
"You see his pace and he's hard to stop. There's a lot of players around the league who fit that same mould but it's nice to have one of them on my team."
Coach Chris Boyd gave a more calculated pass mark on Fifita.
"He had a good offensive game, scoring two tries. I don't think he had the greatest defensive game," he said.
"He's a spooky athlete and you could probably play him on the wing. For a man of that size to have that sort of athleticism is great and there's a lot more upside for him to come yet.
"He's learning the game in terms of his role and where he needs to be. He needs to up his physicality in certain situations, so he's not the complete package. But in terms of raw potential, he's got plenty," he said.