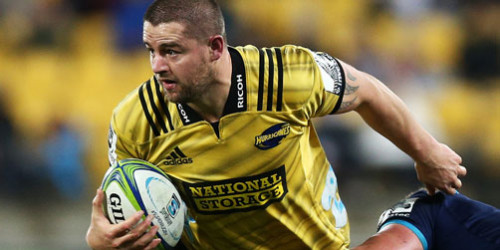 Assistant coach Jason Holland said it would be business as usual for the side in their preparation for the game.
"There's a real temptation to try and come up with bits of magic in a playoff game but we've learned in the past if you do the simple things well in big games then you get results.
---
QUICK TAP: CRUSADERS SWITCH GEAR FOR PLAYOFF RUGBY
---
"So we'll tweak a few little things but basically it is around what we do well to win games and that's what we've got to concentrate on all week."
He said it wasn't a case of coming up with something special for playoffs.
"We all analyse each other but small tweaks are probably just as good as something magic these days and that's what we'll be concentrating on," he said.
There weren't any concerns from the first half effort against the Blues at the weekend, which saw the Hurricanes down 24-5 at halftime.
They had some players who hadn't had a lot of opportunities during the season and they were keen to have a chance and the second half response had been encouraging for the side.

Tyrel Lomax ?? @SuperRugbyNZ @SuperRugby pic.twitter.com/32mi96SDt2— Hurricanes Rugby (@Hurricanesrugby) June 16, 2019
While they hadn't played the Bulls during the season, it had become clearer that they might be their opponent so they had prepared by doing work on them.
"They're a typical South African side with their strengths around their big boys. We'll have to meet them at set-piece, around their carry and those sorts of things. We'll have a look at that but we want to worry about what we do well and that's important to us," he said.
"We had a pretty good plan when we went to South Africa a couple of weeks ago and it worked so we'll look to pull out the positives of what we did over there that are relevant to the Bulls and I think that could stand to us," he said.
Being able to call on the experience of hooker Dane Coles after his injury frustrations earlier in the year was good for the side.
"Colesy's been a big influence for the last five or six weeks since he was close to getting back, his desire to be around us and give some input has been massive so now he's starting it is great so we've got some competition in the hooker's spot," he said.
?????? #RaiseTheStakes pic.twitter.com/bF3DLjgaj7— Super Rugby (@SuperRugbyNZ) June 17, 2019