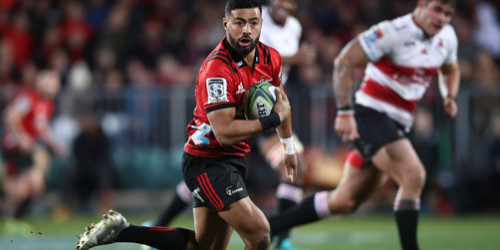 The Lions could be proud of their effort even if it had been aided and abetted by the conference system, he said on Supersport.com.
---
The difference in the final where the Lions enjoyed 69 percent territory and 59 percent possession was that when the Crusaders had opportunities they took them.
"In New Zealand, they actually do measure effort. They have a statistician who takes every single player, when he makes a tackle or cleans a ruck, and measures the time he takes to get back on his feet," Mallett said.
"It has to be less than three seconds and every player has to have 85 percent of incidents when he is back on his feet in less than three seconds. So you can measure effort.
"It is how quickly you get back into the game on attack and defence. The Lions do it well as well. There is a spirit in this team where the Lions work very hard for each other, but the Crusaders are master of it.
"At the breakdown, [Malcolm] Marx was so efficient in the quarter and semifinals, but I don't think he made a single turnover because the quality of the cleans by the Crusaders was so good that he didn't get the opportunities he normally gets," he said.

"In finals - defence wins you games" - Warren Whiteley says @LionsRugbyCo have taken a big lesson out of the #SuperRugby final.

READ ?? https://t.co/sfTLHgwKGe#CRUvLIO pic.twitter.com/mE7IisqJQp— Super Rugby (@SuperRugbyNZ) August 4, 2018