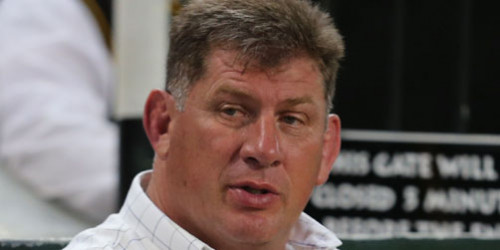 The Lions deliberately changed their side to meet the Chiefs last week from that announced in the lead-up to the game.
---
It had been announced Springboks hooker Malcolm Marx and first five-eighths Elton Jantjies would be on the bench only for that to be changed before the game kicked off.
Lions chief executive Rudolf Straeuli told Netwerk24 in South Africa it had been a tactical move because they wanted the Chiefs to believe they were not going to start.
"With Malcolm on the bench, the Chiefs opted to rest some of their heavy forwards. With him in the starting team we could take them on at scrum time and it worked well. The foundation for our victory was laid up front," he said.
With head coach Swys de Bruin still in South Africa for medical treatment, four 'changes' have been made to their side for the Crusaders.

???? ROOKIE WATCH | Who topped our rookie rankings for round 10? Take a look below and let us know who has impressed you the most in 2019!

READ ?? https://t.co/dnKh4FVzFa pic.twitter.com/V1Ba0vJHGX— Super Rugby (@SuperRugbyNZ) April 23, 2019
Marx is reported to have returned to South Africa as part of the Springbok rest protocol. Robbie Coetzee has been named at hooker with Jan-Henning Campher his substitute on the bench.
With first five-eighths Gianni Lombard injured, Shaun Reynolds will start at first five-eighths, after a rushed trip from South Africa, while Jantjies will start again at second five-eighths. Lombard suffered a knee injury in Hamilton and a full assessment will be made when the side returns to Johannesburg at the weekend.
Ruan Combrinck will start at fullback in place of Andries Coetzee while half Nic Groom will start ahead of Ross Cronje.
James McOnie has picked his form #SuperRugbyXV based on all the action from round ??. You can have a go at picking your own form XV of the week by clicking on the link below ??

*Crusaders players weren't considered due to having a bye. pic.twitter.com/wqW1cvtI2b— Super Rugby (@SuperRugbyNZ) April 23, 2019