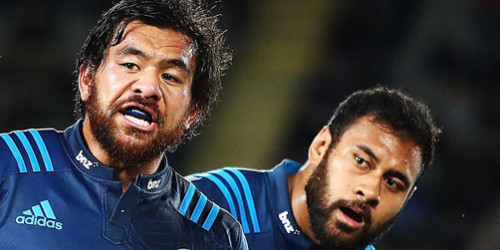 While the chance of contesting the play-offs was gone, coach Tana Umaga said it was still an important game.
Changes had been made to the side and it was a chance for some young players to see what they had at Super Rugby level and there was also the carrot of a place in the side to play the British & Irish Lions at Eden Park on Wednesday.
"We've taken this game to Samoa for many reasons but first and foremost it is a home game for us and we want to represent our friends and families as best we can," he said.
---
A feature of the side is the inclusion of several players who had been working hard to recover from injuries, like Rene Ranger, Declan O'Donnell, Kara Pryor and Jimmy Tupou. A lot was expected of them.
"We've got some senior players coming back which we hope will add a bit of starch to our group and also help our young group coming through as well," he said.
There were a lot of connections between the Blues both past and present, and Samoa, and Umaga said he was Samoan himself and it meant a great deal to players to go back there and represent themselves and their families.
"We want to do it well. We know we are up against a Reds side that has probably got the same ideas. They've been there a while so it is not going to be easy but we'll try everything we can to put our best foot forward," he said.
"We see a lot of Samoan players playing overseas so it is good to take something back to the islands. We saw it with the other teams going to Fiji and now it is Samoa's time. It will show what they can do and how they can cater for these big games which is a positive.
"They showed that when the Manu played the All Blacks in 2015 and it is another positive reinforcement for the ability of Samoa to hold these big games," he said.
Lock Patrick Tuipulotu said returning to Apia, from where his parents migrated would be a big incentive for Friday's game.
Players from Samoa went on to play for the All Blacks, and other sides around the world and it would be good to give something back to their home communities.
Tuipulotu and his father received chief status at the end of last year which gives them the right to have a say in any decisions in their village.
"Anything they need, they come to us, the chiefs of the family. It's a big responsibility but I am representing them now in the rugby world," he said.
For those in Samoa the game would feel to them like their big brothers coming home to play, he said.