Gregory has been named at fullback and will go up against Beauden Barrett in their Investec Super Rugby Aotearoa clash in Auckland, having made his debut for the Highlanders in the competition pre Covid-19.
It's an exciting prospect for the Northland and All Blacks Sevens playmaker.
"It's good to get a shot at starting this week. I'm just looking forward to it and will soak it all up."
Born and raised in Northland, Gregory attended Whangarei Boys High School and played in their First XV alongside an athletics career in which he competed in the throwing events – shot put, discus and hammer throw.
Having signed with the Northland Taniwha at the age of 18, Gregory then got his opportunity with the All Blacks Sevens last year. He was set to join the squad midway through the Super Rugby season in preparation for the Tokyo Olympics.
"I guess it is a bit heart-breaking that it didn't happen this year, but there is another opportunity hopefully next year. The Olympics comes around every four years, so maybe one day I can always swing back and have a go at that."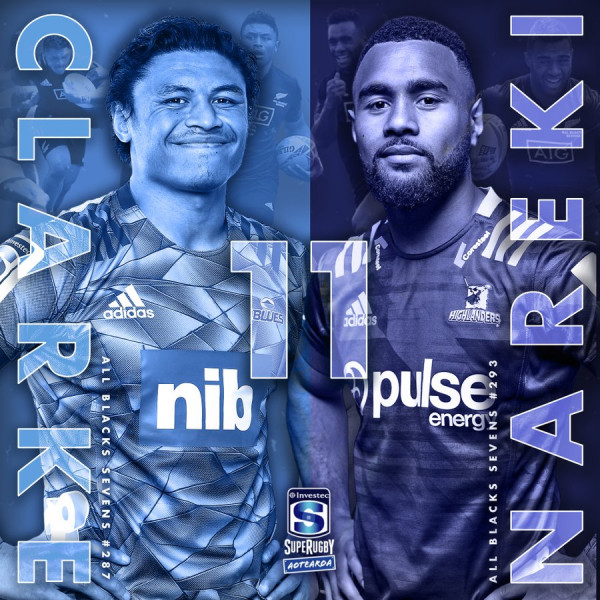 Gregory made his Highlanders debut earlier this year, coming off the bench against the Melbourne Rebels and it was an entertaining occasion for him.
"I got on and I think my first touch managed to score a try and not long after I got a yellow card as well. So, I managed to tick a few boxes in one game, but it was good fun."
Mauger rates the Northland utility and said he's trained really well over the last couple of weeks.
"I feel like his physicality and presence out on those wide channels is going to be important for us. The Blues are a big side across the grass, so we will need his physical presence.
"He played all his rugby for Northland at fullback last year and we were impressed there. He has good versatility, can play on the wing, in the midfield and could probably play 10 at a push as well. I have every confidence he'll do the job."
The Blues pose a tough challenge for the Highlanders in front of another big crowd at Eden Park and Mauger has been impressed with how they have been playing.
"I think the coaching staff have constructed a smarter game this season and even the last two games, the balance of their game has been really good. They have their power game but also played in the right part of the field.
"We are mindful that we are probably going to receive a few kicks, a few high balls this week, but we have put plans in place to counter that and once we get the ball and hold onto it, we should be able to put them under a bit of pressure."
Kick off is at 7:05pm on Saturday. Get your tickets to the match HERE.