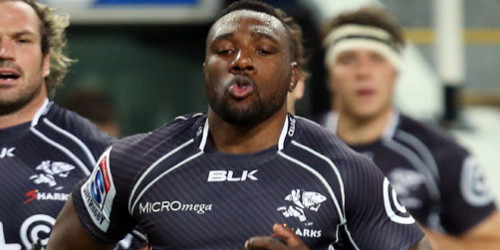 Teams travelling to away semi-finals have only won seven of 36 matches while only five teams in 23 semis outside their country have succeeded.
White said the Highlanders, who had finished sixth, flew to South Africa and nearly beat the Sharks who finished third.
"It's going to happen at some stage that a team that finishes outside the top two will go on to win the competition," he said.
In spite of the fact the Sharks managed their first win in Christchurch earlier in the year and that it was the first loss at home to a South African team since 2001, he was confident the Sharks could repeat.
"We have some great memories from that part of the world. A couple of months ago we got an incredible victory there," White told South African journalists before leaving for Christchurch.
"We know if we play well enough we can beat the Crusaders because we've done it before.
"It's knockout rugby and it's a whole new game, but it's meaningless what's happened before and how many All Blacks they have, and what the history books say," White said.
The Sharks could anybody and had the scalps of both the Crusaders and Waratahs this year.
"The Crusaders have had a week off and will be a lot fresher.
"But then we've got some momentum going, having got two big wins over the last two weekends," he said.
"Defensively, we can still improve, but it's now knockout rugby and we get another chance. And with knockout rugby, anything can happen on the day."
However, missing from the touring side are lock Anton Bresler and prop Beast Meawarira who has been struggling with a neck injury and was regarded as only a 50-50 chance of recovering.