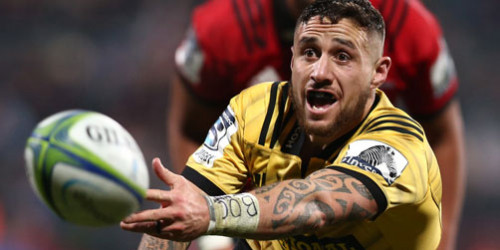 They will meet the Jaguares, who beat the Brumbies in Buenos Aires, next Saturday in Christchurch.
---
---
Crusaders captain Sam Whitelock told SKY Sport it was always tough to defend against the Hurricanes.
The Crusaders had been doing their job well until the 39th minute but in the next 41 minutes it showed what great heart the Hurricanes had.
"They scored one and then the floodgates opened. But I'm really happy the boys stuck together and managed to get their in the end," he said.
Finals rugby was do-or-die, he said, and there were a lot of tired players, who were quick to get ice and slings for their aching parts.
Whitelock said wing Sevu Reece, who scored two tries, had done some amazing things during the season and he was great on his feet and a nightmare to defend.
Hurricanes coach John Plumtree said he was really disappointed with the outcome, but proud of his players. The disappointment was due to them not quite nailing their chance.
"We always felt if we could get into our game and get our game going we could put them under the pump and we did, then we let them back in with a couple of easy tries.
"It would have been nice to get one down here, we tried real hard," he said.
With 20 minutes to go they were looking good but just hadn't been able to get in front when they needed to.
Hurricanes first five-eighths Beauden Barrett said they needed to throw the kitchen sink at the Crusaders and they had done that. He was proud of the effort the team put in.
"It's the way it goes. It's tough to take, they're a good side the Crusaders team, there's a reason they're in the final for the third year in a row and they're going so well," he said.
The second half recovery had been due to seeing the Crusaders were tiring, especially when the Hurricanes lifted their tempo.
"We just wanted to play footy and we got the perfect night for that tonight. Things were looking good and we probably just let in some soft tries, it was the same for both sides with soft tries. It's finals footy and you have to take those big moments and it came down to the wire as expected," he said.
Now we have two...#RaiseThesStakes pic.twitter.com/hWLhBhB1zi— Super Rugby (@SuperRugbyNZ) June 29, 2019